Het Moordenaartje

Het Moordenaartje is a local A2-sized newspaper published by Rib an art space in Charlois, South-Rotterdam.

Charlois is known for its gentrification and is composed of heterogenous communities: young international artists, a Polish community of migrant workers, locals that have lived here for generations.

Taking its name — the Little Killer — from a steam tram that once made the area unsafe, the newspaper aims to collect this diversity of voices, not unifying them but returning them to the neighbours via the mouthpiece of Rib itself as 'your local art space'.
2022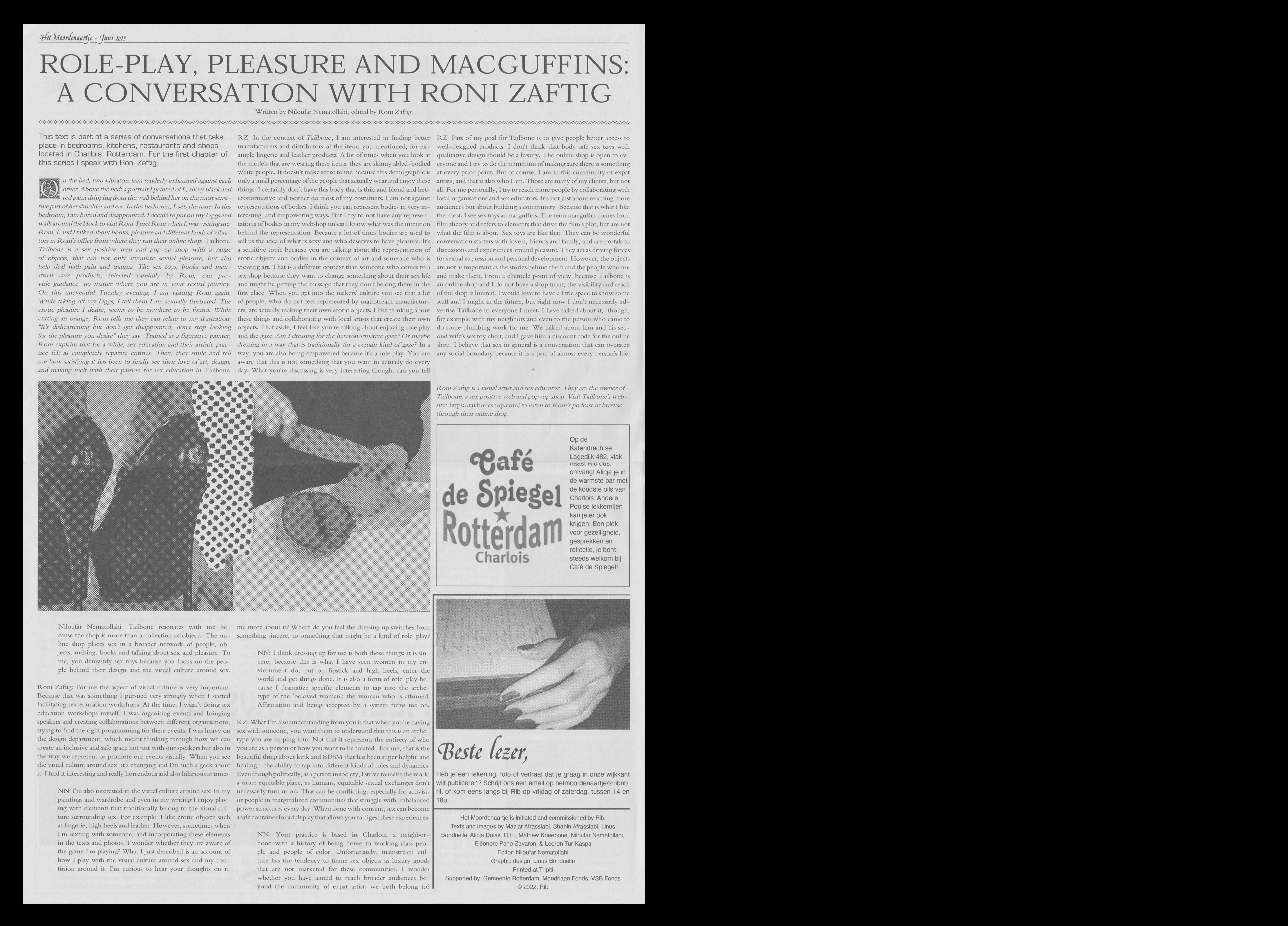 ---