Bundle
From the publisher Bored Wolves' website:

Bundle is a collection of poems for a scrambled era written by Linus Bonduelle, who, during the early pandemic period, punched his pillow with poetry every evening and felt better for it. The collection is illustrated with offbeat precision by artist Pommelien Koolen, and cleverly designed by Linus and Pom with a snug wrap-around flap in the tradition of important bureaucratic mail that you normally open with trepidation but here with glad curiosity.

The book comes with an offset printed poem-poster, folded up and tucked into the back.

Designed in collaboration with Pommelien Koolen.


Edition of 400
2022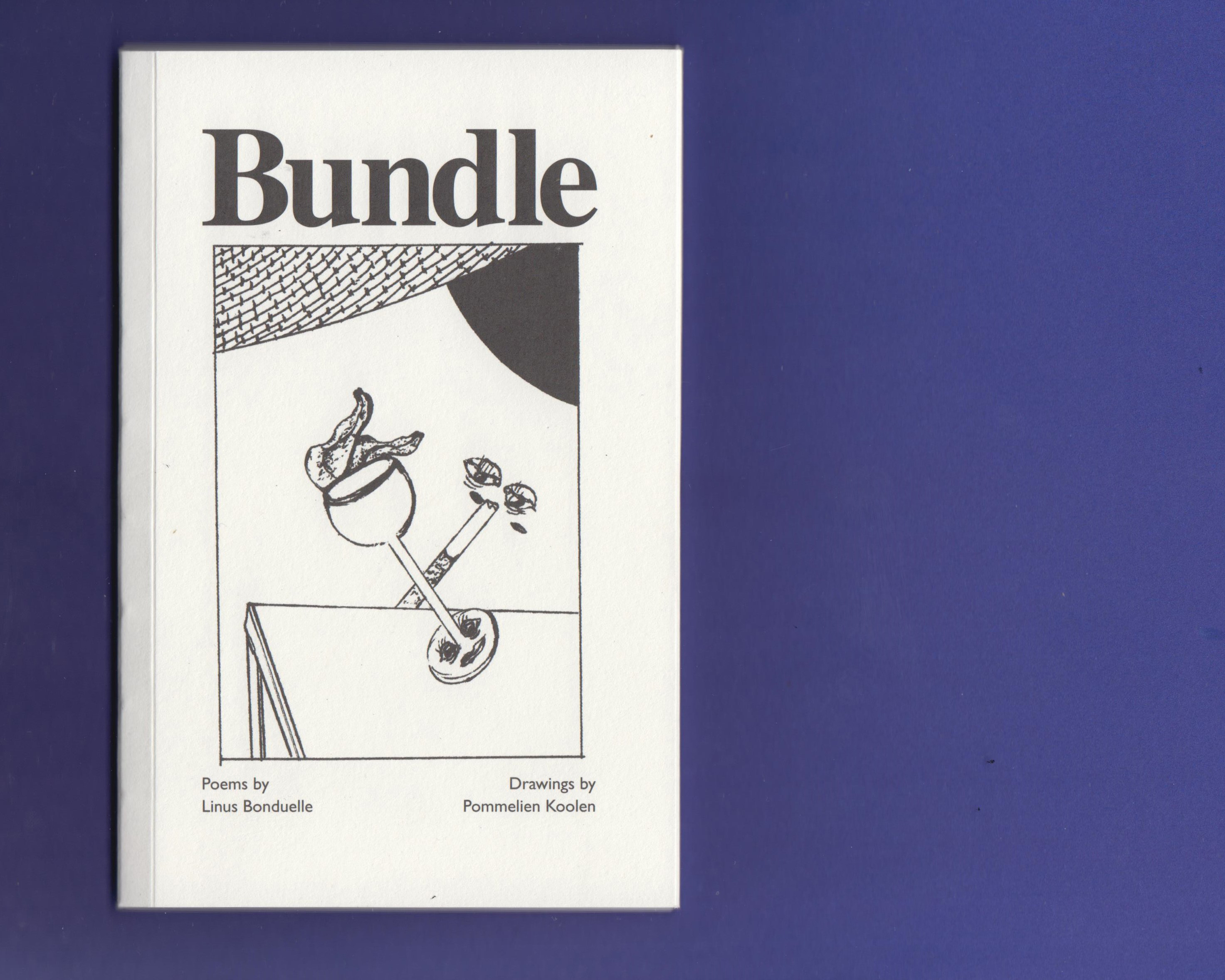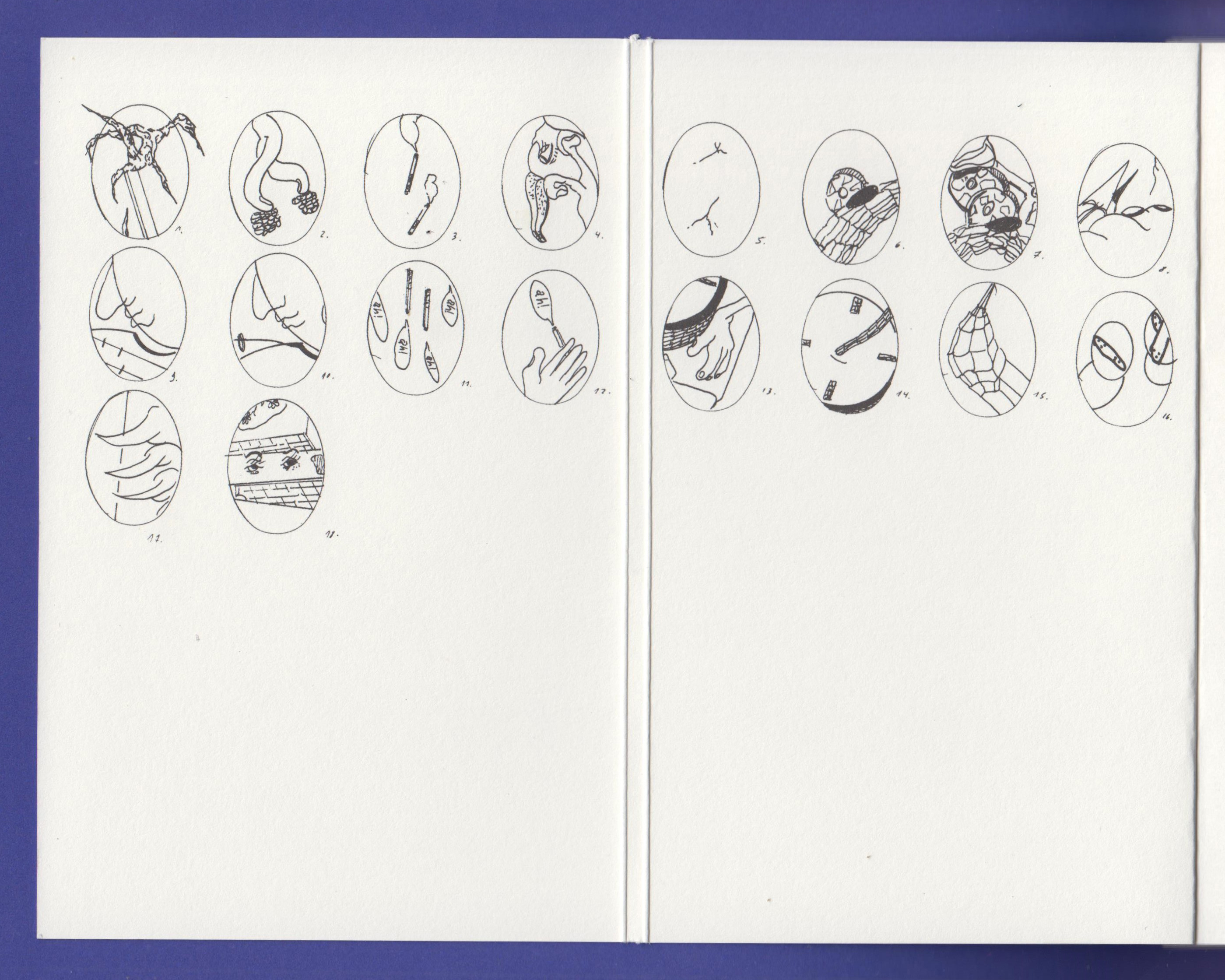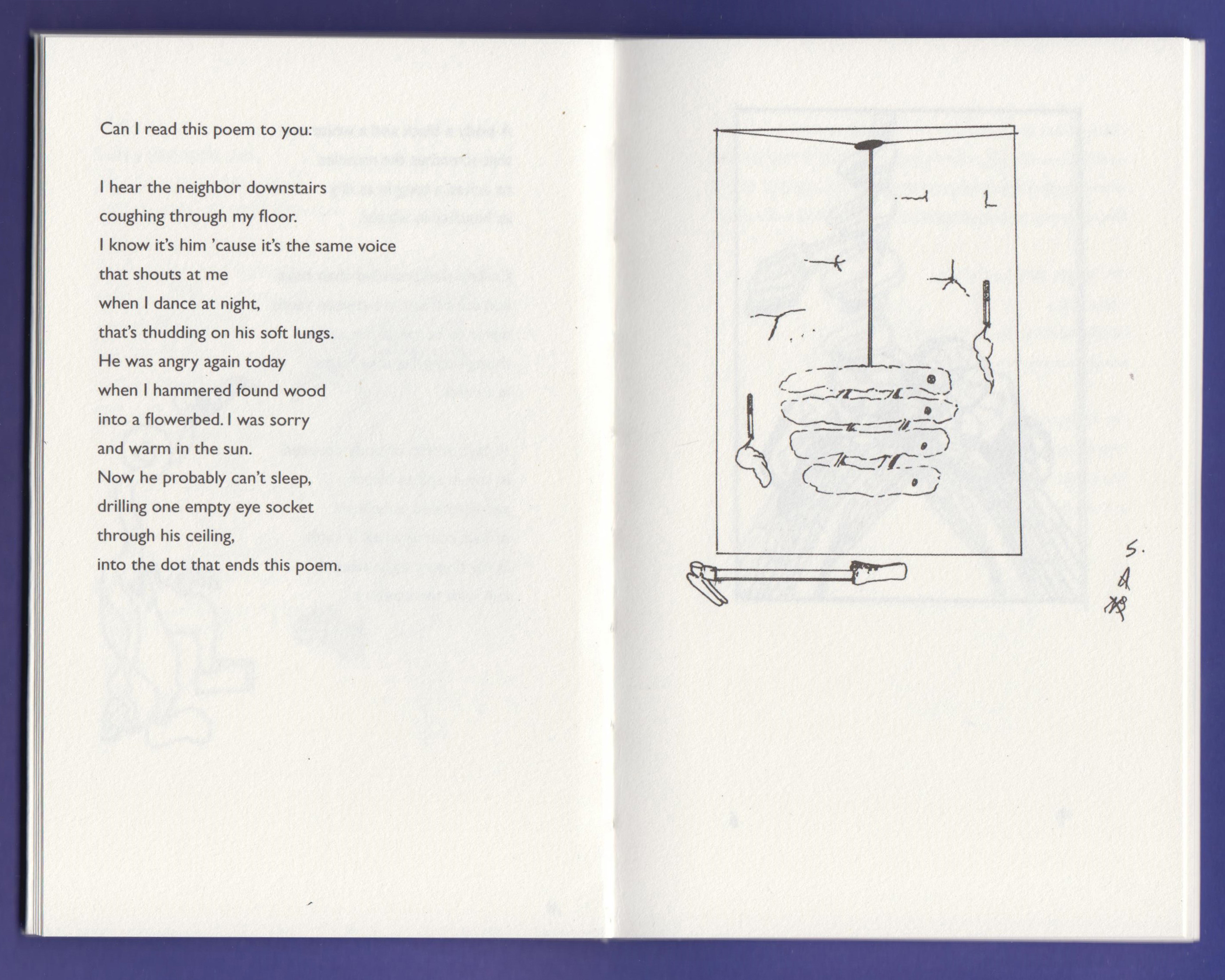 ---